Not sure where to start when it comes to college applications? Check out our top 7 tips and tricks to

prepare for your application and make it stand out!


1. Start early.
Give yourself plenty of time to put thought and time into each application. Starting early allows you to do your research and not feel pressured by deadlines. Some schools have scholarships on a first-come-first-serve basis, so this will be to your advantage!

2. Know your deadlines.

Be aware that each institution can have a different application deadline. You don't want to miss out on any opportunities to gain acceptance or scholarship awards to the school of your choice. Scholarship deadlines tend to be earlier in the year, so be sure to take our first advice!


3. Read the instructions carefully.
While this may seem simple, but it is essential. Your application may or may not be the first impression that a college or university has of you. Make sure it is a good impression by doing what is asked! Here's a blog on how to write a great college essay.

4. Be timely
Along with your college application, there will likely be other documents you'll need to provide for the application to be considered complete. These items may include things like letters of reference (get a great letter of recommendation), ACT or SAT scores, transcripts, or essays. When submitting an application, be sure you provide these documents promptly.

5. Consider a proofreader
Again, your application is often the first impression you make on the admissions team. Common typos or grammar mistakes can happen to anyone. Asking a friend, teacher, or parent to look over your application or essay could save you from making these mistakes. Can't find anyone? Use grammarly.com.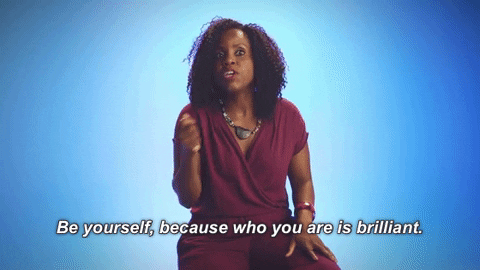 6. Be genuine

Honesty is the best policy; only provide information that is truthful and entirely yours! Sharing your story can help the admissions team have a better picture of who you are as a person and why getting into their institution is so important to you. Also, technology today can flag plagiarism. Avoid it to dodge an automatic "deny."


7. Communicate with your admissions counselor

Admissions counselors want to know where you are in the college search process, and they want updates on any concerns or questions you may have. They may reach out to you for items you may need to complete or even scholarship opportunities. Be willing to participate in the conversation. If you are no longer considering an institution that you applied to, be sure to let them know!
Check out this article
on how to tell a college you're not coming. You will not hurt their feelings. The goal is to find the place that is best for you!
Now you're on the fast track to a great application!
Did you know? Our application is free and only takes 15 minutes to complete. Our admissions counselors are ready to answer your questions and help you find your perfect fit!