I started thinking about applying for college around the age of eight when my brother explained that college was a place where you got to live with a bunch of different people, eat french fries every day, and play frisbee to your heart's content. To me, college sounded a lot like camp, and I was ready to pack up and go. Nearly ten years later, I understood that maybe college wasn't going to be quite so breezy. And affording it? Not so easy.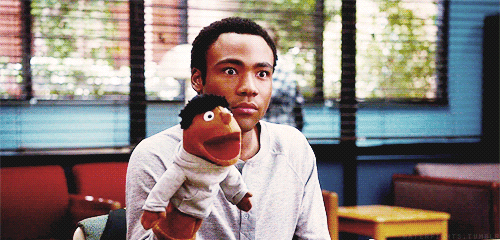 The summer before my junior year of high school, my mother gave me a massive binder full of scholarships I could apply for. Let me tell you, some of the criteria was ridiculous. I applied for a
scholarship for being short
,
for puppeteering
(yes, I really was a puppeteer), and
for how quickly I could text
! I may not have had control over some of those abilities, but as I started to read the requirements of others, I realized something.
I can meet the requirements for these scholarships if I start doing them now!

It was like knowing the answers to a test ahead of time! I knew what would be expected of me in just enough time to meet some of those requirements. I got to work right away. I pushed myself to become the most positive person on the field, court, and in the pool; I learned how to play chess; and I built sets for plays at my high school. I woke up at five on Saturdays to plant trees as a part of the Arborist Club. I didn't even know what an arborist was before I showed up at the meeting! I did these things because I knew there was a scholarship in my binder that looked for those activities or qualities (sportsmanship, chess, art & design, environmentalism.)
By the time graduation rolled around, I had stacks of obscure scholarships. What's more, I had a ton of new abilities, experiences, and friends I wouldn't have had otherwise.
The lesson? Double your efforts! Find scholarships that push you to be a better person; ones that force you out of your comfort zone. Not only will there be more financial opportunities for you, but you'll grow and gain experiences you can use for a lifetime.
Learn about the requirements ahead of time! Check out our

Panther Preferred

,

Mosaic

, and McAllaster scholarships!