Another exciting day, here in Northern Ireland! This morning we rose extra early to go to Kilcooley Primary School to lead their morning assembly. We taught the children a memory verse, led them in a spectacular rendition of Father Abraham, and listened to them sing one of their own favorite songs. We were only at Kilcooley for a short amount of time.
We spent the afternoon in Bangor near the seashore looking at shops and the mall.
After that, we went to the Kilcooley Presbyterian Church Youth Club to hang out with the kids there. We played games such as hockey, tree tag, pool, and snooker. Some of us simply talked to the kids and spent time getting to know them. Then, Rebecca Frazier shared a part of her testimony, involving her struggle as a child with cancer and her miraculous recovery.  After that, we played some more games and concluded for the evening. Many of the youth stayed for awhile to continue talking with us.
Watch this video to see the highlights from today: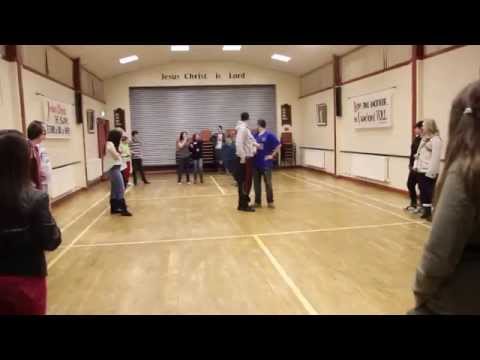 Our time in Northern Ireland is quickly coming to an end. Tomorrow, we venture up to Giants Causeway and the north coast. And then all we have left to do is fly home! Come back here one last time to read about the conclusion of our trip. Until then, cheers!