Hello! And welcome back to the Northern Ireland blog! Yesterday, I decided to take a break from blogging…(you know, and try sleeping for once…), so allow me to recap yesterday and then I'll get to today.
Yesterday morning, we were visited by a film crew making a documentary on the Northern Ireland foster child program. Desi and Pamela Fisher, the leaders of Adventure Leadership Training, are participants in the program and were being interviewed for an informational video. While this didn't exactly appeal to everyone, I was blessed to be able to sit in on the interview and observe the professional film crew at work.
After the crew had left, we went to Scrabo Tower in Newtownards. This tower sits on the top of a very tall hill on the edge of the city. From the hill, you can see as far as Scotland, the Isle of Man, the Mourne Mountains, and more. It was a breath-taking view like none you can see in Illinois.
Eventually we ran out of time, admiring God's amazing creation and we went to Regent House Grammar School. We were able to lead their Scripture Union (an after school time of worship/Bible study) for the younger students. We had some games, worship, a short message, and a Q&A (with a lot of questions about food!).
Later that night we went to the archery outreach (one of Adventure Leadership Training's programs). Most of us were able to try our hands at some basic archery. We spent a couple of hours trying out archery. I have to say many of us were getting pretty good before we had to call it quits for the night!
Now for today!
After breakfast this morning, we spent some time in prayer and meditation as a group. Then we prepared for returning to Regent House to lead the older students' Scripture Union.
This Scripture Union was very different from the first one. We led the group in worship and then Kathie Filby shared. Regent House is the school Kathie attended when she was a student in Northern Ireland. So she was able to tell some stories that were very relatable and interesting to the students and tie them back to their theme, "Light in the Darkness." Then, a few of us shared short testimonies.
The students seemed very interested in what we had to say and many stayed afterwards to hang out and talk with us. (We gave them the address for this blog, so if any of you are reading, hello!)
Watch this video of the last two days to see some of the things we experienced: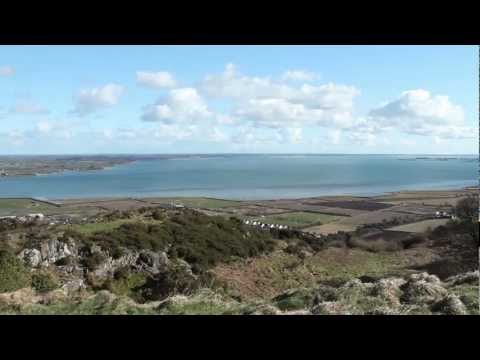 Two more days lay ahead of us still before we return to the States, and I have found myself awake way into the wee hours of the morning! Check back here for more updates soon. Goodnight!