While I'm not ready to follow the children's author-Illustrator Tasha Tudor back into the 19th century (she lived as if it were 1875 nearly her entire life), I'd be the first to support a back to basics movement that inspired people to set down their technology and focus on human interaction at the dinner table, playing family board games rather than video games, and reading a physical book vs. the e-book version.  Yet, I write my own books on a computer and some of my most rewarding teaching experiences have happened online.  Seeing as how I'm more luddite than techie, I'll leave the technical advice to folks who are far more capable than I am and offer some practical tips on how to put the human touch into your on-line class.
My first tip comes to you courtesy of our former colleague and continuing good friend, Dr. Vickie Cook.
1. Professor Introduction: Post a video introduction of yourself so that your students have a face to go with your name and a brief sense of who you are as an instructor.
There are multiple tools to help you do this. Rhonda Gregory recommends QuickTime which is available on the Mac and can be downloaded for the PC. AdobeConnect is another option here at GC. Here is my video: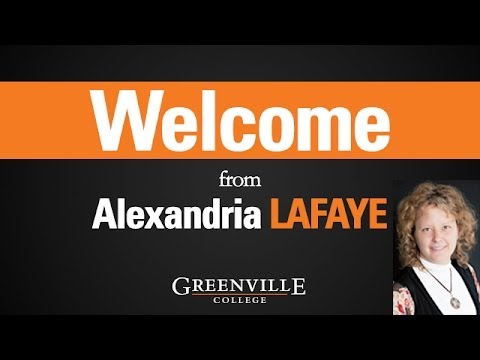 2. A Pre-Introduction to the Class: E-mail your students before the class starts to introduce the course, give them a basic introduction to finding information on the class site, invite them to familiarize themselves with the site, point out that online courses require self-discipline and familiarity with D2L, and share your contact information.
3. Encore, Encore, Encore: Every student travels through D2L differently and sees different things, so I recommend that you have at least three paths to the same information and/or have information posted in at least three places (Announcement, Content, Discussion, E-mail, to name a few).
4.  Class Warm-Up: Start your class with an introduction forum under discussions.  Ask students to introduce themselves, describe their major and their career goals, and discuss how this course will help them in their chosen field, then require them to read and respond to everyone's posts.  It helps to have them include a photograph of themselves in addition to their online avatar.  You can also try common warm-up games, if that's more your style.
5. Weekly E-mails with Add-ins: Send out weekly e-mails with an overview of class assignments and offer course related links to encourage them to get further involved with the online content and building online community. It helps to have a written assignment early in the class that allows you to provide links.
For instance, if you're teaching ENG105 and a student writes about living in the dorms, you can say,
Mindy is writing about living in the dorms, she might like to check out this blog from a student who struggled with dorm living: http://voices.yahoo.com/how-survived-dorm-life-will-too-3280112.html
You can even invite students to share their experiences with Mindy. You can also use it as an opportunity to talk about the different types of articles from the student based blog which falls under personal experience and can only be used as colloquial advice.
Here is a blog from a professional in the field: http://www.collegeview.com/articles/article/freshman-advice-for-adjusting-to-college-dorm-life
You can also guide them to an academic article on the same subject, saying, I found this article.  How would you go about finding it using our library electronic databases?
"Personal, Health, Academic, and Environmental Predictors of Stress for Residence Hall Students" by Dusselier, Dunn, and Wang
To get you started, here's a link to our library: http://www.greenville.edu/campus_resources/library/
By linking students to resources and discussing the work of other students, you're encouraging them to build connections with each other and find additional resources for their papers.
6.  Networking:  When you respond to student discussions, help students make connections between their ideas and the work of other students, inserting the fellow students' e-mails and encouraging those students to connect.
7.  The Personal Touch: Require students to address each other by name and sign their posts to personalize their writing and increase interpersonal communication.
8.  Ready, Set, Engage:  You can add online content that inspires discussions of course material and faith.  In my lyrical writing class, we discussed spoken word poetry and responded to this poem which takes a unique and thought provoking take on the genre of spoken word poetry and religion vs. spirituality.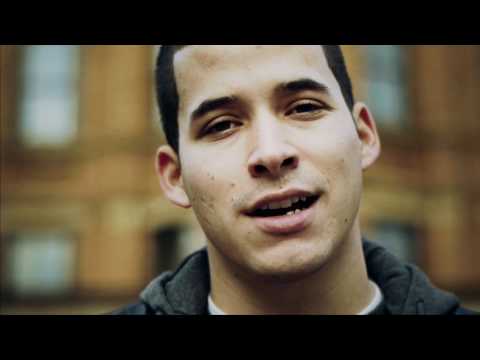 9. Q & A: Have a Q & A discussion forum for each unit, even if you don't have an online discussion for that unit, and subscribe to that thread so that you receive the questions via email as they come in.
10. Shameless Plug for Student Publications:  Thanks to the hard work of Deloy Cole and Taylor Likes, The Papyrus recently launched a new interface called "This Week in the Papyrus" which is e-mailed out to all GC employees. This allows everyone to quickly link to various sections of our online news outlet and makes it easier to access articles that might be useful to online discussions.  If more faculty members would include a link to The Papyrus on their class pages, more students may engage with The Papyrus by reading and responding to articles and, even better, submitting writing of their own.
Recently, we published this article on Christian Competition: http://papyrus.greenville.edu/2014/03/what-is-christian-competition/
It's a great conversation starter on Christian ethics and provides an example of how an article could be used in an online class to explore a given topic.
Real world writing opportunities are often hard to come by for our students, but The Papyrus offers them a chance to submit their work and share their ideas with the campus. They can do this through the submit an article link at: http://papyrus.greenville.edu/submit-an-article/
How does this add a human touch to your class? Well, here's my thinking, if more students became involved in creating, reading, and responding to The Papyrus, it would become more representative of the diversity of our campus community and build a greater sense of belonging and inclusion on campus.  Students would feel more a part of our community.
As someone who is often stumped by technology and seeks the help of Rhonda Gregory and Mark Ufert to bail me out of whatever techno mess I've gotten myself into, I can say that even for Luddites like me, it's possible to use technology to create a dynamic and enriching classroom community.  I hope my comments can help someone do just that. Thank you for your time.
Special thanks to Alexandria LaFaye for sharing her insights in this guest blog.